Figure 1: Director Wang Zhaoyao signed the Cooperation Agreement with ESA Director Dordain (By Ding Ying)
【December 12, 2014, CMSP News】On December 11, Wang Zhaoyao, Director of the China Manned Space Agency, met with Mr. Jean-Jacques Dordain, Director of European Space Agency in Beijing. The two leaders signed an agreement between CMSA and ESA concerning cooperation on human spaceflight activities (hereinafter referred to as the "Cooperation Agreement"). It marks that the Sino-EU cooperation in the field of manned spaceflight has entered a substantial stage.

Director Wang Zhaoyao introduced the latest developments of China's manned spaceflight program, and retrospected the bilateral exchanges and cooperation in the field of manned spaceflight since 2014. He said that in the past year, both parties conducted profound exchanges and cooperation in astronaut selection and training and the space applications, and achieved fruitful results. Wang Zhaoyao hopes that the signing of the Cooperation Agreement will become an opportunity to promote bilateral cooperation for more achievements.

Director Dordain introduced the latest developments of the ESA Philae's comet landing and the ISS mission, briefed about the outcomes of the recently-held ESA Ministerial Meeting, and expressed his admirations for the effective work of his Chinese counterpart. He said that ESA always actively support the cooperation with China in the field of manned spaceflight, and is willing to continue to promote China into participating in the multilateral cooperation on the International Space Station. ESA will further deepen the bilateral cooperation and exchanges in the field of manned spaceflight based on the Cooperation Agreement.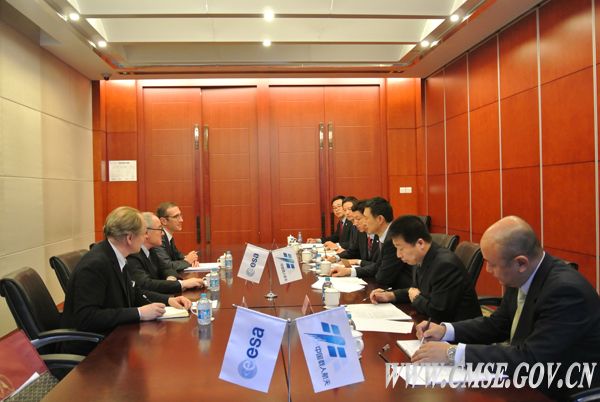 Figure 2: Both Parties held a talk before the signing of agreement (By Zhang Zhihui)
The signing of the Agreement between CMSA and ESA concerning cooperation on human spaceflight activities will lay the foundation for bilateral cooperation in more fields of manned spaceflight.

Under this Agreement, three potential cooperation areas are included:
(a) implementation of joint scientific experiments and studies in different fields by utilizing in-orbit infrastructures(such as the International Space Station and the Chinese Space Station) and ground facilities, including space life and physical sciences, microgravity research, space biology and medicine, and technology research;
(b) astronaut selection, training, medical operations and astronaut flights;
(c) space infrastructure cooperation in human exploration of Low Earth Orbit (LEO) and beyond.

Both parties will jointly organize meetings and workshops, identify research programs, exchange information and data, and conduct concrete cooperation on the exchanges of personnel and facilities. In the meanwhile, a Human Spaceflight Consultation Committee co-chaired by joint chairmen will be established to assess the status of the cooperation, examine proposals for conducting specific cooperative activities and make recommendations for implementation.

During the talk, both parties also exchanged views on how to better promote cooperation and exchanges in 2015.

Yang Liwei, Deputy Director of the China Manned Space Agency, also attended the talks and the ceremony of Cooperation Agreements signing. (By Zhang Titi)