Figure 1: CMSA Director Yu Tongjie signed documents with ESA Director Dordain (By Yu Yanjuan)
【May 28, 2015, CMSP News】 On May 27, 2015, Yu Tongjie, Director General of CMSA met with Jean-Jacques Dordain, Director General of ESA in Beijing. The two chiefs agreed to further promote CMSA-ESA strategic cooperation in manned space program. They confirmed cooperation in Long-term Objectives and Implementation Plan and identified the responsibilities of three working groups.

Yu Tongjie extended warm welcome to Dordain's visit. He briefly reviewed mutual exchanges and visits, and summed up the accomplishments achieved in cooperation, saying that two sides have signed several cooperation documents and over ten technical meetings since the start of cooperation. He noted that cooperation between the two sides is based on mutual trust, friendship and support. He also introduced the progress of China Manned Space Program.

This is Dordain's last China trip as ESA Director. Yu Tongjie spoke highly of Dordain's efforts and contributions in promoting two sides' cooperation. He said, Dordain not only opened the door to CMSA-ESA human space cooperation but also pushed forward the establishment of China as ESA's strategic partner in Europe's ministerial meeting.

Yu Tongjie concluded that with the government-level cooperative agreement as guidelines and with the establishment of three working groups, the two sides enjoyed good foundation in cooperation. To facilitate the following work, Yu Tongjie proposed to establish a joint committee headed by the two sides' directors to coordinate, monitor and make decisions on related work in cooperation.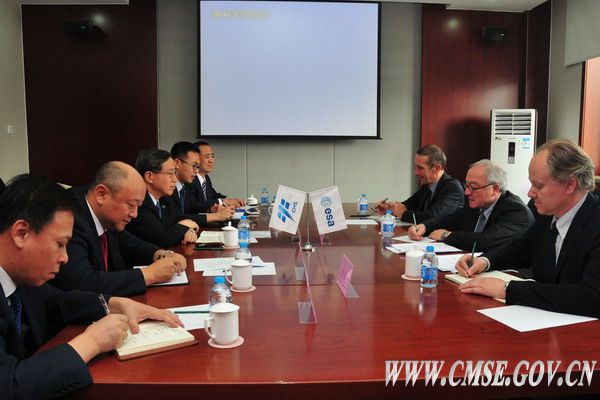 Figure 2: The two directors are discussing details (By Yu Yanjuan)
Dordain mentioned ESA's participation in international space station mission and recalled the history of two sides' cooperation. He said the two sides have carried out cooperation on a friendly and stable basis. He promised that in spite of his retirement his successor will continue to promote ESA-CMSA cooperation.

Dordain fully agreed with Yu Tongjie's proposal to establish a joint committee. He also suggested that the two sides should enhance cooperation in space science and application, to which Yu Tongjie agreed fully.

The two sides agreed that the consensus made in the talk will better serve ESA-CMSA cooperation in human space and benefit all mankind.

At the end of the meeting, the two sides signed meeting minutes and cooperation agreements. (By Yu Yanjuan and Zhang Zhihui)