The Long March-2F Y16 carrier rocket, carrying the Shenzhou-16 manned spaceship, blasted off from Jiuquan Satellite Launch Center at 09:31 (Beijing Time) on May 30, 2023. It is the 29th flight mission since the approval and launch of China's manned space program.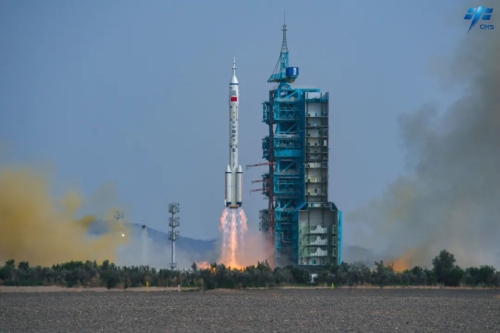 Shenzhou-16 manned spaceship successfully completed orbital status setting after entering the orbit and conducted a fast autonomous rendezvous and docking with the nadir port of Tianhe core module at 16:29 (Beijing Time) on May 30, 2023. The whole process took approximately 6.5 hours.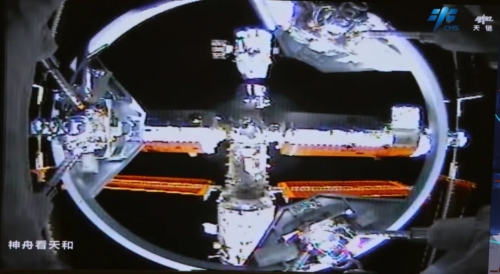 After about two hours of preparatory work following the docking, Jing Haipeng opened a hatch on the Shenzhou XVI spaceship and floated into Tianhe's node cabin at 18:22(Beijing Time) . He was welcomed by Fei Junlong, who had been waiting inside the cabin. Following Jing, Zhu Yangzhu and Gui Haichao moved into the node cabin one by one.Then,they moved into the Tianhe core module and hugged the other Shenzhou XV crew members — Deng Qingming and Zhang Lu — who were waiting there and recording the emotional moment on a smartphone.