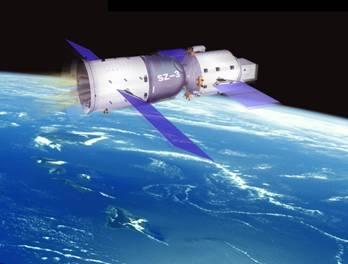 During the period from March 25, 2002 to April 1, 2002, the third unmanned flight test under the China Manned Space Program was implemented. When the spaceship was flying in the orbit, each system worked normally, all preset scientific experiments and exploration tasks were carried out, and the flight test was completed successfully. The successful completion of this test indicates that important development has been achieved for the China Manned Space Program, and China's manned space technologies became increasingly mature and have laid a firm foundation for the ultimate realization of manned flight. In addition, the successful completion of this test also indicates that the implementation of space-related scientific and the development of space resources by China have entered into a new phase.

The Shenzhou III spaceship is a formal unmanned spaceship, of which the technical state is the same as that of manned spaceship. As compared with the second flight test, this test is equipped with the escape and emergency rescue functions, the spaceship has the function of emergency rescue during standby period and rising period, and the standby parachute sub-system is improved; the carrier rocket has the failure detection function and escape function, and the control sub-system adopts the redundancy techniques. Dummy, human metabolism simulating device, medical monitoring equipment and in-module radiation environment monitoring equipment are installed in the Shenzhou III spaceship, and tests relating to material science, life science and space environment monitoring are carried out.

At 22:15 on March 25, 2002, the Shenzhou III spaceship was launched by the improved LongMarch 2F carrier rocket from Jiuquan Launch Center, and 10 minutes later, the spaceship successfully entered into the preset orbit. When the spaceship was flying in the orbit, the Yuanwang I, II, III and IV space tracking ships distributed in the Atlantic Ocean, the Pacific Ocean and the Indian Ocean as well as relevant ground tracking & control stations, under the united dispatch of Beijing Spaceflight Control Center, successfully implemented the tracking and control for the spaceship. When the Shenzhou III spaceship reached the position over the South Atlantic in its 107 circle around the Earth, the Yuanwang III ship which has waited there sent the re-entry command to the spaceship. After receiving the command, the spaceship adjusted itself from flight posture to re-entry posture, the re-entry module got separated from the orbital module, and then the braking engine was ignited so as to propel the re-entry module to pass the atmospheric envelope, and then landed successfully in the middle area of Inner Mongolia. The orbital module remained in the space, until all subsequent scientific tasks were completed.